/Next - Hands-on Learning with the Fastest-Growing Hi-tech Fields, Plus Lightning Talks on Local Tech and Startups

This content is from the 2017 /Next event. Stay tuned for this page to be updated for 2018

The Chilliwack.Tech/Next event is the ideal place for university students, high school students (grades 11&12), and anyone else interested in the industry to get hands-on introductions to the fastest growing hi-tech fields. Participants will also learn more about local tech companies, startups, and the business side of the industry.
This action-packed afternoon will take place in Chilliwack on November 18th, from 1pm to 6pm. Registration is only $10.
New Location: Coast Chilliwack Hotel
As we hit 40 participants we outgrew our originally planned location, the Downtown Business Centre.
We will now be hosted by the Coast Chilliwack Hotel, at 45920 First Ave, Chilliwack.
---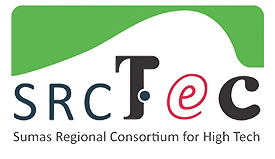 ---
Hands-on Learning
Participants will get three 50 minute sessions that provide a hands-on introduction to the following high growth hi-tech fields:
Cryptocurrencies, Bitcoin

Artificial Intelligence, Machine Learning


Presented by Colin Schmidt from Cnawlece

Internet of Things, Microcontrollers

There will be a ten minute break after each of the above sessions with snacks and drinks available.
Each participant is required to bring a laptop (Windows or Mac) in order to participate in the hands-on introductions. Registered participants will receive a list of software to install and accounts to create in advance of the event. Those details will be shared with registered participants only a few days before the event as the presentations are finalized.
Lightning Talks
After the hands-on learning sessions, there will be a set of lightning talks on local up-and-coming tech, startups, and the business side of the industry. Participants will also be briefed on the next Startup Hackathon in the spring of 2018 that will be held in conjunction with the 1st Chilliwack Maker Fest!
Networking & Social
After the Lightning Talks, there will be time for everyone to mingle with snacks and drinks available. Bring some business cards to quickly exchange contact info with others; even if they are just personal cards you hand write :) This is your opportunity to connect with potential team members for the Startup Hackathon!
The official hashtag for this event is #ChwkNext
Registration
Registration costs $10.00 plus GST, totaling $10.50, and includes light snacks and drinks during the event.
You can register online with PayPal here, or read below for additional payment options.
Interac e-Transfer
You can register by emailing us an Interac e-Transfer to [email protected], along with an email answering the above registration questions. This email is setup for automatic deposit if your bank accepts that, but if you need to send a question and pass code please text that to 1-604-316-5777 with your name and email address.
Cheque
You can register by dropping off or mailing us a cheque. Please include a paper answering the above registration questions.
For drop-offs, the office is open from 9am to 4:30pm on normal business days.
Cnawlece Incorporated
9240 Young Road
Chilliwack, BC, V2P 3W7