Slack Workspace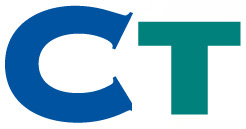 The Chilliwack.Tech Slack workspace is for members of the Chilliwack startup and entrepreneurial community (founders, executive, managers, and solopreneurs) to stay in touch and leverage each other for advice. While our Forum pages on this site are public and anyone may participate, the Slack workspace requires approval to join due to the more personal nature of some of the advice and questions.
If you are interested in joining the Chilliwack.Tech Slack workspace, please first of all create an account on this website and flush out your directory profile so we can get to know you. Once that is done, we will be notified and will send you an invite to the Slack workspace. If we miss you for some reason, please reach out to us at [email protected] and we will get you fixed up.
The Slack workspace is owned and managed by Duane Storey. Members of the Slack workspace are encouraged to provide feedback to Duane via Slack Direct Messages. Any questions about the workspace from non-members can be directed to Duane via his Twitter or LinkedIn accounts.